The Importance of an Oil Change
At Flood Mazda in Wakefield, RI, we want to make sure your new Mazda model will be performing its best for as long as possible, and the only way that will happen is if it is properly taken care of. A part of maintaining your vehicle is to make sure it gets oil changes at the required intervals, ensuring that the engine maintains lubrication for the lifetime of the vehicle. Without proper care, your oil won't perform the functions that it needs to, and will eventually cause massive damage to your engine.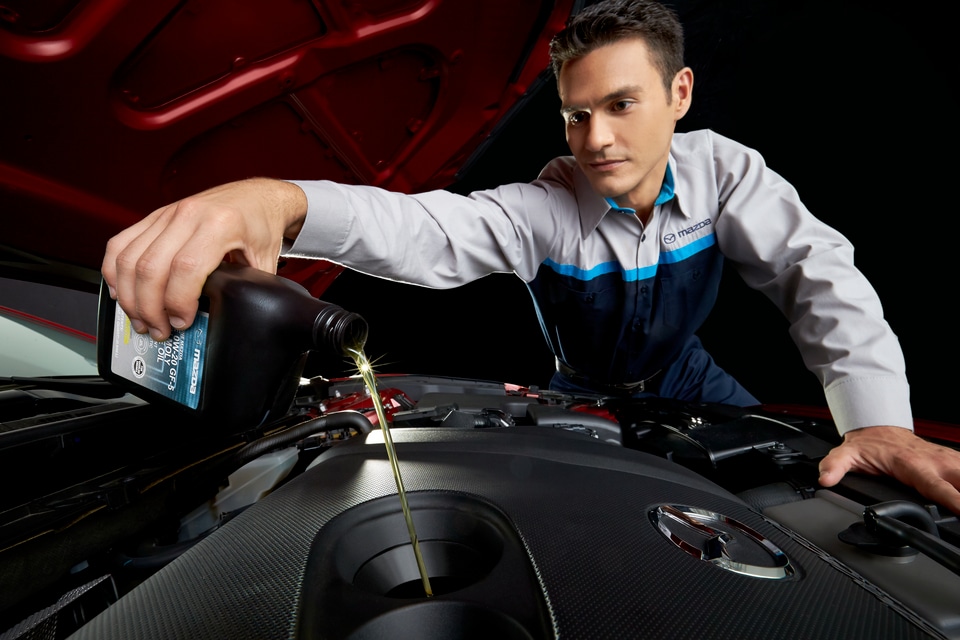 What Does Motor Oil Do?
Put simply, oil keeps your vehicle performing its best. It makes sure your engine stays lubricated so that there is no metal-on-metal contact or friction. When you make sure your oil stays clean and at the right level, your engine will be protected from internal damage, as well as being protected from overheating.
When Do I Need an Oil Change?
If you are driving between Cranston and Warwick, RI and notice that your engine is louder, or if there is a knocking noise, that is a clear indication that you might need an oil change. If you see any smoke from your exhaust, or if the cabin starts to smell like oil, you should visit our service center because it's probably time to get that oil changed. As a general rule, you should be getting your oil changed every 3,000 miles or so, but your technician or owner's manual will give you a more accurate estimation.
Getting an Oil Change Near Narragansett
Our team is always ready to help you keep your vehicle in the best condition, and changing your oil is a part of that. Scheduling your appointment is as easy as going to our website and choosing the time that is most convenient for you! When you notice any sign that you might need an oil change, don't hesitate to contact a member of our team or to pay us a visit!