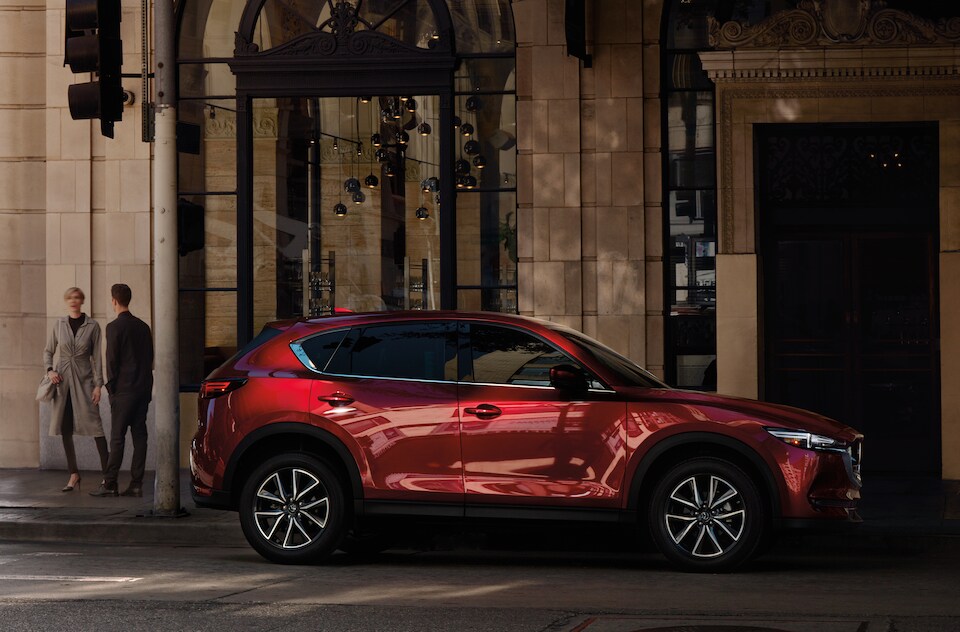 ​
While other brands may force you to pick between having a crossover that is capable enough for your daily adventures and having a vehicle that's fun to drive, Mazda demands no compromises or sacrifices. The Mazda lineup of crossovers -- which includes stunners such as the Mazda CX-3, Mazda CX-5, and Mazda CX-9 -- lets you have the best of both worlds, offering plenty of everyday utility in addition to dynamic driving manners. Who says you have to make concessions?
Mazda CX-3
The smallest of Mazda's trio of crossovers, the CX-3 makes a phenomenal companion for Wakefield, RI drivers who want big potential in a small, subcompact package. This crossover is sure to check many of your boxes; it's sporty, efficient, and far more upscale inside than one might expect for its affordable price.
With room for up to five passengers and plenty of the hatchback versatility you need to pack up for your adventures around town, the CX-3 is ready to add fun and practicality back to the equation.
Mazda CX-5
The middle child of the bunch, the CX-5 offers more space than its little sibling, making it ideal if you need to make a slight step up to accommodate your passenger and cargo-carrying needs in Cranston. It has a few more tech options to start than the CX-3 and runs on a more powerful engine, but is otherwise similarly equipped.
Notably, the CX-5 can tow up to 2,000 pounds, making it a must-have if you expect to do any light towing.
Mazda CX-9
With three rows of seating, a turbocharged engine, superb handling, and a towing capacity of up to 3,500 pounds, the CX-9 proves that family vehicles don't need to be drab or clunky. This midsize crossover is perfect for Warwick, RI drivers who want to be able to get their loved ones around town and have some fun with the trip in the process.
Visit our Mazda dealer near Narragansett for a test drive!